WARNING!!!!
The book "Processing Seeds of California Native Plants" is in PDF format and is approximately 10 megabytes. It could take 2 or 3 minutes or more to download. Don't try it if you are not on DSL or some other fast service.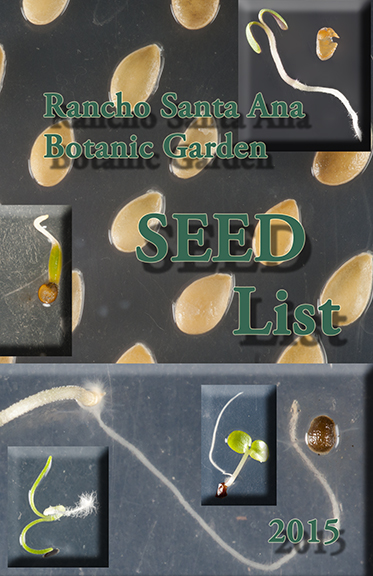 JOHN

John Macdonald

retired in 1997 as a sergeant, after 32 years with the CHP. One of his post retirement pursuits was to photograph wildflowers. He came to Rancho Santa Ana Botanic Garden to learn more about native plants and took a class from Michael Wall. He learned of the volunteer prorgam and then served as a volunteer for 15 years. He spent much of that time photographing seeds which, in turn, led to the development of this publication. In 2016 he became a Research Associate at RSABG.
MICHAEL

Michael Wall

retired in 2012 from the RSABG Seed Curator and Program Manager position.
WELCOME
...to the RSABG Seed Conservation Program photos site. Just select the area of interest from the list at the left and enjoy.
This site is a work in progress but we hope to add more photographs and stuff as time goes on.
So come back and visit again when you have time.
To visit the Rancho Santa Ana Botanic Garden site just click the link below.

To contact us with comments or questions:
csevilla@rsabg.org
emeyer@rsabg.org
john@hazmac.biz
CHERYL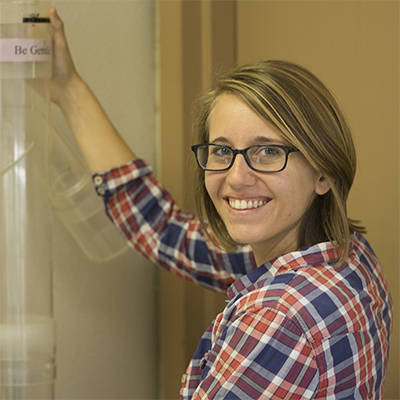 Cheryl Sevilla started at RSABG in May 2014 as a seed collector for the Seeds of Success program, working her way up to Seed Conservation Program Manager in August of 2016. Cheryl has a degree in Biology with a concentration in Biodiversity, Ecology, and Conservation Biology from California State University, Fullerton.
EVAN

Evan Meyer

RSABG Seed Curator and Seed Conservation Program Manager from 2013 to 2016. He is now with UCLA Mildred E. Mathias Botanical Garden as Assistant Director.